New Delhi (India), March 6: Under Amit's leadership, team OckyPocky has registered phenomenal growth and have become one of the India's #1 trending education app on Google Play Store. Though Amit says, "credit goes to our investors who believed in my vision, my team that is helping me translate my vision into a reality, and last but not the least hundreds of thousands of parents who have chosen OckyPocky as the preferred partner for their child's English learning journey.
What is OckyPocky? Let's start by telling us briefly about the app and yourself.
In most simple terms, OckyPocky is an interactive English learning app, focused on catering to non-English speaking families. I am humbled to tell you that today it is one of the best EduTech mobile app in India for children to learn English language. OckyPocky is also India's number one trending education app on Google Play Store. It is India's first digital platform to offer English language training in 11 Indian language.
OckyPocky offers children an easy gamified learning experience. We have launched this interactive platform with the vision to children living in a vernacular environment. The expression vernacular environment refers to an environment, where majority of the people around the kid including the parents prefer to use an Indian language such as Hindi, Marathi, Punjabi etc. as primary language of communication. We want to empower these children by helping them learn and speak English- a language that is practically essential to make a good career in 21st century India.
I am IIM-B alumnus and was head of YouTube India before founding OckyPocky.
2. What makes you so confident that you say that OckyPocky is one of the best EduTech mobile app in India for children to learn English language?
Good question. I would cite two aspects that makes OckyPocky one of the best mobile app to learn English for children: our approach and technology. By approach, I am pointing to the rigorous process including extensive background research that we follow for our product development. We have extensively consulted the key stakeholders including but not limited to language experts, learning experts, child psychologists, parents and teachers and the learnings based upon their years of cumulative experience has gone into development of OckyPocky. This approach has helped us identify the problem at its very core and then we used cutting-edge technology such as personalised AI and Natural Language Processing (NLP) to address it for millions of children living in non-metro cities and villages of India.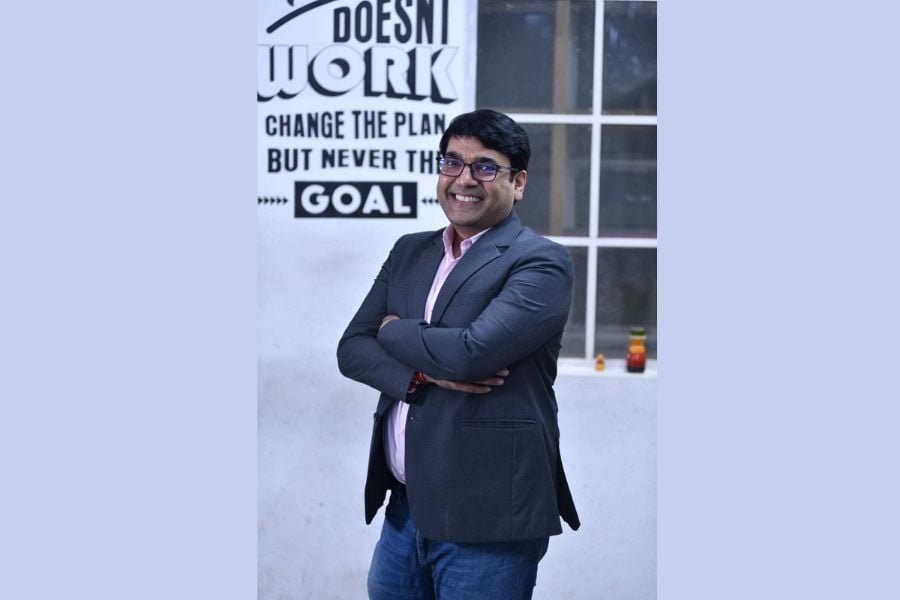 3. It's been almost — years since OckyPocky mobile app came into existence. Tell us where you stand today in terms of market penetration and your vision for future years?
Well, it's OckyPocky has registered phenomenal growth. During Covid our servers crashed due to overwhelming traffic. Post Covid, we have sustained it and went on to become India's #1 trending education app on Google Play Store. We have achieved 100,000 users a day mark in Q3'22. We started with just language- Hindi but today we offer our services in 11 Indian languages. Everyday children from all over the India are learning over 3 million words on our platform.
4. So many edtech companies have shut down recently. What are you doing differently to sail through this storm?
I would say- first it's our approach and that is helping us sail through all storms including this one and second is our team which is extremely focused, passionate, and innovative. Every day we ensure that we are on track to build a better version of OckyPocky than it is today and stay much ahead of our competition.
5. What are the new avenues that we will witness Ocky Pocky exploring going forward and where do you see it by the year 2025?
We are conducting ground research to find next three languages, based on market size and demand, in which we will offer our services. Since the product has been fully tried and tested, the focus is now on expanding the community size which we believe is going to be 10 million by 2025. Many schools across the country have also expressed interest in our product, for we believe OckyPocky can help fill the gaps in conventional schooling methods.
If you have any objection to this press release content, kindly contact pr.error.rectification@gmail.com to notify us. We will respond and rectify the situation in the next 24 hours.