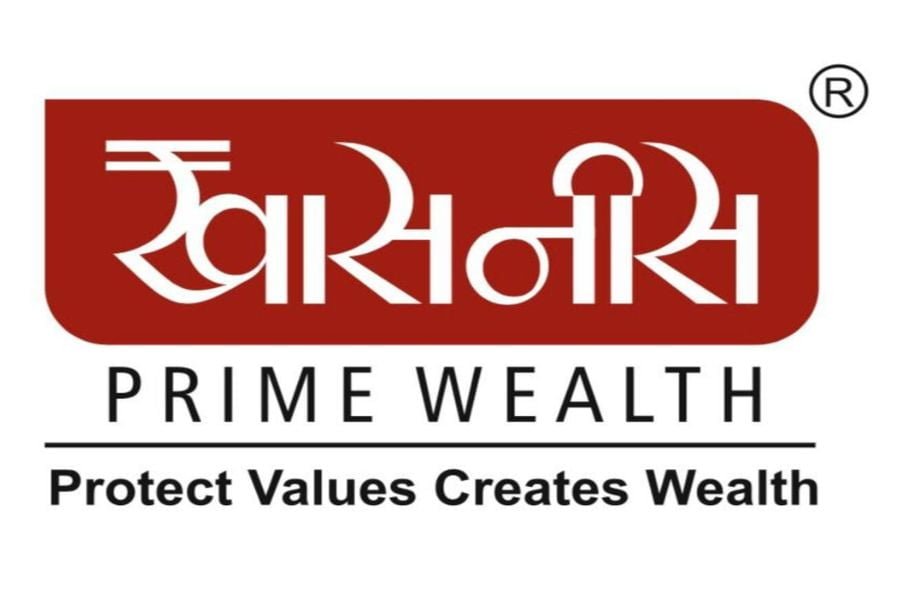 Khasnis Prime Wealth, one of India's leading financial services companies
New Delhi (India), February 9: Khasnis Prime Wealth, one of the foremost financial services providers in India, has recently celebrated a major milestone in its journey of offering first-rate financial advisory, crossing over 300 crore worth of assets under management (AUM). Behind the phenomenal 300 crore mark, up from 25 crores in mutual funds in 2012, lies the company's tireless service to its aim: helping its clients be financially secure via realistic asset evaluation followed by high-quality financial Outlining and investment solutions.
Founded in 2002, Khasnis Prime Wealth prides itself on offering customized solutions toward the specific financial goals of its clients by bringing together astute financial experts who, with their in-depth domain expertise, provide insurance solutions, investment advisory services, and other financial services. As a result of the relentless efforts of the team, the company is currently working with over 4,000 clients, a significant number that is set to grow further as the brand strides toward its future goals. Powered by 10 proactive employees, the company strives to become the most reputed name in the financial and investment planning industry.
The guiding force behind the success and the intricate workings of Khasnis Prime Wealth is the company's Founder and Director, Mr. Milind Khasnis. About the milestone, the leader in financial and investment advisory said, "With utmost delight, we announce that as of the new year 2023, we are a step closer to our goal of being the leading player in the financial advisory domain." Since Day 1, when we began as Khasnis Insurance & Investment Services, we have left no stone unturned to offer the best possible financial roadmap to our clients as we strongly believe that with financial advisory, we are not just helping people make money but instead, bringing about a domino effect of positive change: with our guidance on every step on the dynamic path of the finance world, the clients, having secured a financially stable future, can chase their dreams.
"The milestone aside, testifying to the founder's value creation ability is a series of awards and recognition, along with a strong track record of credentials, both academic and industry-based. Alongside his leadership responsibilities towards Khasnis Prime Wealth, Mr. Milind Khasnis, who holds the Insurance Professional Degree Of LUTCF from The American College of Insurance, contributes to regular financial columns across publications of repute as well as frequently speaks at seminars, sharing his insights. For his exemplary contribution to the financial industry, he has several awards to his name, including "The Leader Behind Admirable Company 2022" by Business Connect Magazine (India) and the Special Jury Award at the 10th Financial Adviser Forum For 2018-19 organized by CNBC TV 18 and UTI Mutual Fund and powered by ICRA. Additionally, from Central India, he is the first MDRT qualifier for ICICI PRU LIFE Insurance and further, has been honored with MDRT for three consecutive years, while SAKAL MEDIA has recognized him among IDOLS OF MAHARASHTRA 2022 IN WORKING PROFESSIONAL CATEGORY For Making An Positive Impact on Maharashtra.
Echoing Mr. Milind's sentiment, Rahul Milind Khasnis, the Co-founder and CEO of Khasnis Prime Wealth, said " We are going to use this milestone to vault to new heights of success.""Not only will we continue to serve our long-standing clients to bolster their financial status, but we will also strive to handhold several more through the challenges of investment and financial planning."
Much like the founder, Mr. Rahul Milind Khasnis has played a major role in the growth of Khasnis Prime Wealth since he joined the business as an investment professional between 2010 and 2011. Owing to his business acumen, he has been recognized by the CEO Insights Business Magazine as one of the Top 10 Business Leaders in Wealth Management 2022. He also received recognition from The Dainik Bhaskar Group as Power Houses of Nagpur Awards 2020 for Excellence in Portfolio Management, Mutual Funds, and Financial Services, as well as the Indian Achievers Award for Young Entrepreneur 2021. A certified mutual fund distributor, Mr. Rahul holds many recognized certifications related to financial services, along with an MBA in marketing and a PGDM in Finance. He has been invited to and participated in a number of financial symposiums, including the prestigious Equity Colloquium. Further, the company has set the goal to reach AUM worth over 500 crores by 2025. Toward this aim, the brand is aggressively diversifying its business in health insurance to the next level.
For more information, please visit: https://www.khasnisprimewealth.com/
If you have any objection to this press release content, kindly contact pr.error.rectification[at]gmail.com to notify us. We will respond and rectify the situation in the next 24 hours.