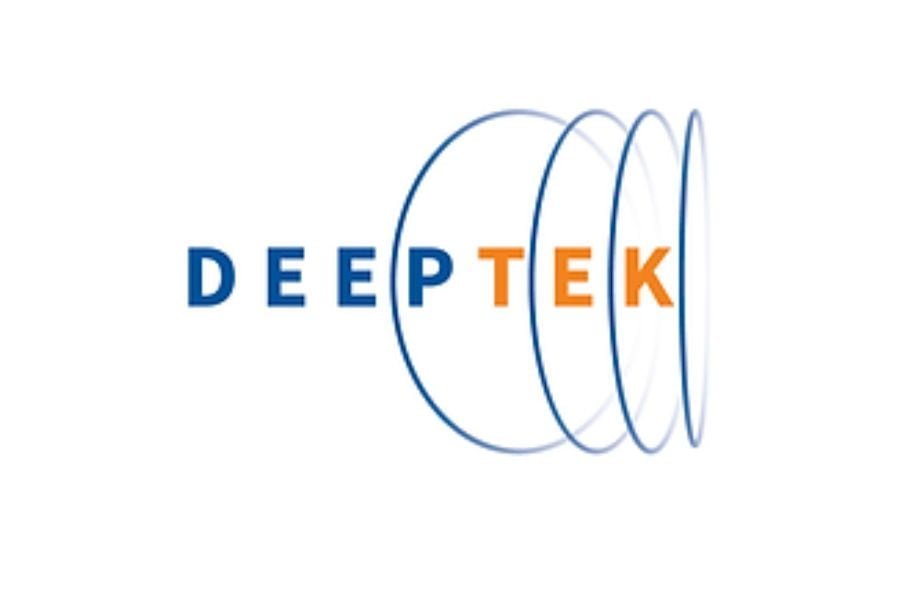 Pune (Maharashtra) [India], February 11: India faces a drastic shortage of radiologists with just one radiologist available for 100,000 people living in the country. Even a developed country like the US faces a similar problem and the shortage is also projected to worsen. According to the Association of American Medical Colleges (AAMC), in the U.S., are projected to have a shortage of 17,000 to 42,000 radiologists, pathologists, and psychiatrists by 2033. On average, the number of imaging studies increases by a rate of up to five percent per year, but the number of radiology residency positions only increases by two percent.
This results in a high cost of radiology services, long delays, and poor patient care. AI has the power to transform this — creating a huge global market opportunity. DeepTek
(www.deeptek.ai) is amongst very few Radiology AI start-ups, which has successfully
established commercial adoption of AI technology in clinical practice–creating clear and
quantifiable value for patients, hospitals, and radiologists. DeepTek's offerings touch over 60,000 lives every month and are used by over 350+ global customers spread across India, Japan, Singapore, Thailand, Philippines, Nigeria, Kenya, and several other countries.
The company has been instrumental in transforming the radiology workflow by leveraging the power of AI. Its AI-powered radiology orchestration solution Augmento has already created waves across the Asia Pacific and is also getting deployed in a progressive Singapore health system. Another flagship product is Genki – the AI-powered public health screening solution which is helping medical professionals across India, the Philippines, Mongolia, and several other countries in the APAC region to eradicate TB by identifying suspected cases promptly and precisely, leading to earlier treatment and better patient care. The AI software can also detect 20 other incidental or co-existing pathologies.
Its new innovation – DeepSpine provides AI-powered quantification and analysis tool for spine MRI studies and can assist Radiologists, Technologists, Orthopaedic/Spine surgeons, and physio experts to get objective automated quantification of spine pathologies, adding value to the radiology reports and decongesting the radiology workflow.
Along with this they also provide Teleradiology services. Stroke, Appendicitis, Perforations, and Renal Calculi or pneumothorax, all need urgent attention and treatment but unfortunately, statistics show that radiology reports are delayed or even unavailable for many due to availability and accessibility issues. Sadly the situation is true not only for people living in remote areas but also in metros. Currently, less than 1/3rd of the global population has access to basic medical imaging like x rays. The only way to bridge this gap is through technological innovations which bring in experts like radiologists and clients like hospitals together to give expert opinions and deliver results within less than 60 minutes. Deepak has been instrumental in providing urgent
radiology services with a team of expert subspecialty radiologists to provide reads for x-rays, CT, and MRI 24×7, 365 days a year including national holidays and weekends through its AI-driven platform.
Their team of 170+ members is a unique mix of technology experts and radiologists. It also has strategic equity investment from TATA Capital Healthcare Fund II, NTT DATA (a leading global IT innovator with a large medical imaging business in the USA), Nobori Ltd. (Japan's leading Radiology solutions company), Doctor-Net Inc. (Japan's largest teleradiology company) and a few other institutional investors. In a short span, the work done at DeepTek has been presented at global radiology events and resulted in research publications with more than 200+ citations. DeepTek has already filed for 6 global patents and is working on a few more.
DeepTek's mission is to make quality radiology services more affordable and accessible by leveraging the power of AI. The vision of the company is to provide cutting-edge solutions powered by deep learning algorithms that will bridge the wide gap in the imaging sector. Bridging this gap will empower imaging experts, radiologists, physicians, patients, governmental decision-makers, and not-for-profit organizations with a power that can systematize the imaging workflow dynamics.
To conclude, Artificial Intelligence is bound to revolutionize the health industry by mitigating the bottlenecks that come the way. It will be a game-changer and is our best bet toward achieving higher accessibility to the mass.
If you have any objection to this press release content, kindly contact pr.error.rectification[at]gmail.com to notify us. We will respond and rectify the situation in the next 24 hours.