New Delhi (India), January 18: Born to Goan Parents, Mr. Subhanu Redkar and Mrs Nayan Redkar, Dr. Namrata Has Worked in many states Across the country, Kerala, Karnataka, Uttar-Pradesh and Goa, with prestigious Ayurvedic institutes as a professor and academic,
Having credits for many scientific papers to her name, Notable ones being a Trial study on the control and Cure of Diabetes at an International conference, Ayurveda, held in Rajasthan in 2016 and, more recently, the World Ayurveda Congress, held in Goa, December 2022 titled Healing at Shiva science.
Dr. Namrata, has a Medical Degree from the prestigious  Goa Ayurveda College, her Master's degree from Kannur In Kerala, and her PhD in Aura from Jaipur, Rajasthan`s renowned – National Institute of Ayurveda.
She is the Pioneer in the field of Aura Research in the country and has laid the foundation for Demonstrating the abilities of ancient healing techniques validated by Aura scanning, which is a globally accepted scientific benchmark for understanding the effects of healing energy frequencies on the human body.
Dr. Namrata Began her remarkable journey quite early in life, fascinated by the concept of healing using energy alone and driven by empathy for those suffering helplessly; at 15 years she learned the art of Reiki healing and moved on to pranic healing, then on to Arhatic yoga treating individuals with help from her family for a variety of ailments ranging from liver-related maladies, mental illnesses, Digestive issues, even stage I breast cancer.
Currently, she is based in Goa, and she holds the office of The President of Shiva Science Trust, an Organization Founded By PP Bhaiyyaji, an Ascended master and researcher of energy science.
PP Bhaiyyaji, having achieved a remarkable ability to heal the body and mind through meditation, has dedicated his efforts towards serving humanity by sharing his valuable techniques and findings and using them in tandem with technology to achieve his vision.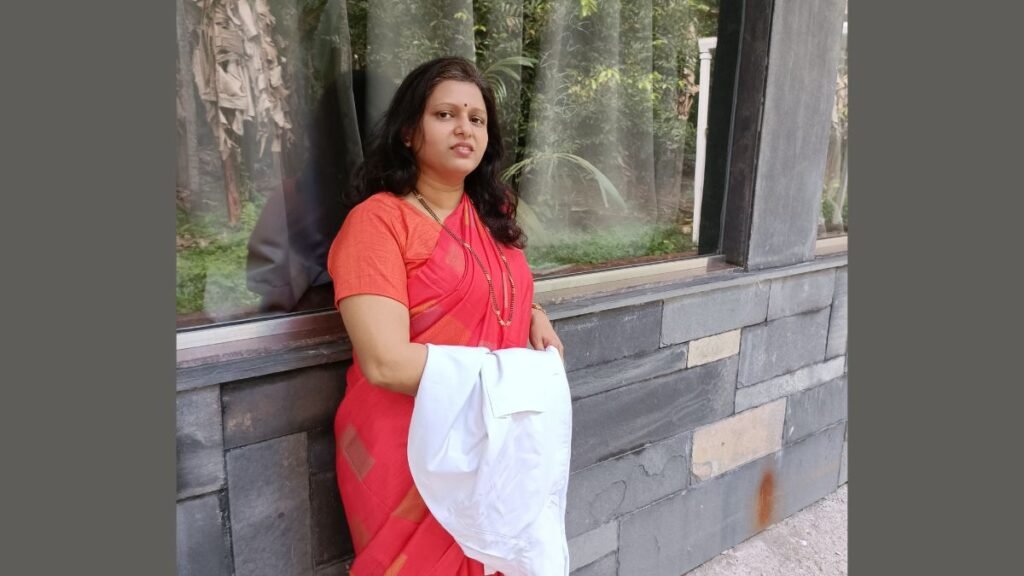 Dr. Namrata Redkar has been associated with PP Bhaiyyaji for more than 13 years and leads the Team Shiva science actively through initiatives like  S.H.W.A.S ( Scientific Initiative for Human Well-being through Alternative Study of Energy), holding demonstrations and workshops for students alike under the banner of S.M.Y.L.E. ( Student Meditation Yoga Life Education ).
Over the Years Dr. Redkar has Conducted Multiple studies on deeply relevant subjects like the control and cure of Diabetes under G.C.P.(Good Clinical Practices).this was welcomed by international researchers in the USA, Germany and Japan, who were keen on having participants and representatives in the same, also study on cure and control of Eye disorders like cataract control in initial stages, myopia, hypermetropia etc. using guided meditation and healing alone as a medium of treatment with tangible conclusive evidence.
Using her work as a platform for the greater good, Shiva Science Trust Aims at Using Modern Technology to Validate the effects of healing, Meditation in the most scientific way possible to enable scientific communities and the general populace alike to understand, appreciate and embrace the Virtues of Traditional healing methods which allow treatment of a wide range of problems with minimal clinical inputs, painful procedures or costly treatments, and to remove the sense of mystery around these practices.
At Shiva Science, Patients approach with reports pertaining to their ailments which are recorded and documented, detailed studies are conducted with control groups, and patients are monitored with state of the Art Aura Scanners before and after the treatment is administered, the results are shared with patients and scientific community for reviewing their effectiveness, feedback from the patients is recorded and documented, patients share their medical reports, scans etc. for establishing the results.
Through Shiva Science, Dr. Namrata strives to establish traditional methods which are both scientific and effective in handling modern-day disorders.
In addition to said endeavours, In tune with the international awareness about Yoga Awareness conducted by our honourable Prime Minister Shri Narendra Modiji, Shiva Science trust has also conducted guided Yoga demonstrations for Students and instructors. she is helping the People of India and the world to achieve physical, emotional and spiritual balance through ancient methods of Managing the gross through the Subtle, spreading the Message of Health Wealth and Spirituality through healing and meditation.
If you have any objection to this press release content, kindly contact pr.error.rectification[at]gmail.com to notify us. We will respond and rectify the situation in the next 24 hours.